Budget Accommodations: Finding Affordable and Comfortable Stays
Budget Accommodations: Finding Affordable and Comfortable Stays ===
Traveling on a budget doesn't mean compromising on comfort and quality. Savvy travelers know that hidden gems can be found in every corner of the world, offering budget accommodations that are both affordable and delightful. So, whether you're a backpacker exploring the unknown or a traveler seeking new experiences, it's time to uncover the secrets to finding the perfect wallet-friendly stay. Get ready to embark on a journey filled with unbelievable bargains and unforgettable memories!
Savvy Travelers Delight: Discovering Budget Gems!
For the savvy traveler, finding budget accommodations is like striking gold. One great way to uncover these gems is by doing thorough research. Online travel platforms, such as Airbnb and Booking.com, offer a plethora of budget-friendly options that cater to different preferences and budgets. Make use of the search filters to narrow down your options and find the perfect match for your needs.
Not only do these platforms offer affordable stays, but they also provide reviews and ratings from previous guests. Reading these reviews will give you insights into the accommodation's cleanliness, amenities, and overall experience. It's like having a virtual tour guide by your side, ensuring you make an informed decision.
Another fantastic way to discover budget gems is to go off the beaten path. Popular tourist destinations often come with a hefty price tag, but venturing into less-explored areas can lead you to unique and inexpensive accommodations. Embrace the spirit of adventure and explore hidden corners of the world for a truly authentic experience.
Your Wallet's Best Friend: Unearthing Cheap Delights
When it comes to budget accommodations, hostels are your wallet's best friend. These communal spaces not only offer affordable beds but also provide an opportunity to connect with fellow travelers from around the globe. Hostels often organize social events, allowing you to forge new friendships and create lasting memories.
Another budget-friendly option is staying in guesthouses or bed and breakfast establishments. These cozy accommodations often provide a more personalized experience while being easy on your wallet. Not to mention, waking up to a delicious home-cooked breakfast is a delightful way to start your day of exploration.
For those who prefer a more independent stay, renting an apartment or a vacation home can be an excellent choice. Many property owners offer their spaces at affordable rates, providing you with a home away from home. This option also allows you to save money by cooking your meals, adding an extra layer of convenience and cost-effectiveness.
Comfort on a Shoestring: Affordable Haven Awaits You
Who says comfort has to come with a hefty price tag? Budget accommodations can provide a haven of comfort if you know where to look. When searching for affordable stays, pay attention to the amenities they offer. Look for places with comfortable beds, clean bathrooms, and convenient facilities like communal kitchens and laundry rooms.
Some accommodations go the extra mile by offering additional perks. Free Wi-Fi access, complimentary breakfast, or even access to a swimming pool or fitness center can add value to your stay without breaking the bank. So, keep an eye out for these little luxuries that can make your budget stay even more delightful.
If you're someone who enjoys peace and quiet, consider staying in a budget-friendly inn or a countryside retreat. These cozy accommodations often provide a serene environment, away from the hustle and bustle of the city, allowing you to relax and rejuvenate after a day of exploration.
Dollar-Smart Dreamland: Discover Unbelievable Bargains!
Dreaming of a vacation that won't drain your bank account? Look no further! Unbelievable bargains await you in the realm of budget accommodations. Off-season traveling is a golden opportunity to snag incredible deals. During these times, hotels and resorts often lower their rates to attract visitors. So, plan your trip wisely and enjoy the perks of traveling when tourist crowds are at a minimum.
If you're open to sharing your space with others, consider joining a homestay program. This immersive experience allows you to live with a local family, offering a unique cultural exchange while keeping your expenses low. Not only do you get affordable accommodation, but you also gain valuable insights into the local way of life.
Lastly, keep an eye out for last-minute deals and flash sales. Many hotels and travel websites offer discounted rates for bookings made on short notice. It's a fantastic way to snatch up fantastic bargains for spontaneous travelers or those with flexible itineraries.
Uncover the World's Budget Gems and Travel Adventurously! ===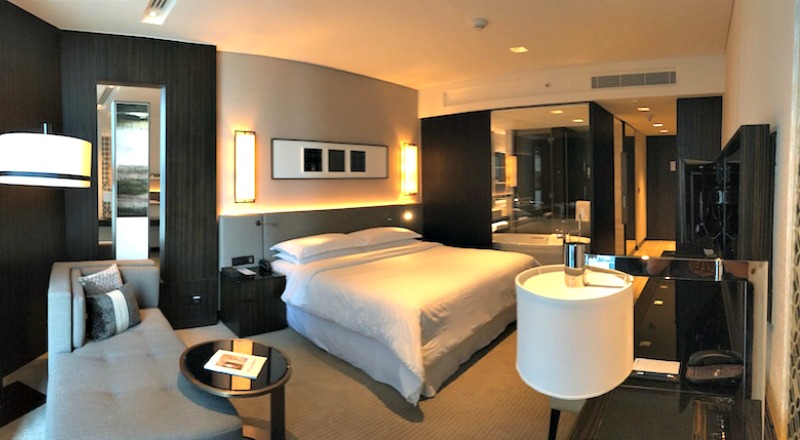 Here are some of the most popular budget motels and inexpensive motel chains across the United States Econo Lodge Offers discounts for SeniorsAARP up to 10 Part of Choice Hotels rewards Finding a good balance between cost and comfort is key to ensuring a successful and enjoyable trip While hotels and resorts are the most common forms of accommodation they may not always be the most budgetfriendly Instead consider alternative options such as hostels Airbnb rentals or vacation rentalsCheap Accommodation Tip 4 Stay in Airbnb Similar to home exchanges rentals allow people to stay in furnished apartments while traveling These apartments are cheaper than hotels and provide many more amenities They are great if you plan to spend a week or more in one place2023 1 Homewood Suites by Hilton New
YorkMidtown Manhattan Times SquareSouth NY Show prices Enter dates to see prices View on map 4324 reviews 1 Best Value of 48 Budget Hotels in New York City This was an excellent stay for an affordable price in midtown ManhattanVisit hotel website 14 Hilton Grand Vacations Club Kings39 Land Waikoloa Show prices Enter dates to see prices View on map 3161 reviews 14 Best Value of 89 Budget Hotels in Hawaii One higher end The Kings Court and one more budget friendly known as Queens Court marketEcono Lodge Boston Malden 321 Broadway Malden MA Fully refundable Reserve now pay when you stay 150 per night Jul 16 Jul 17 5210 1000 reviews quotWas rather surprised that the hotel no longer serves breakfast and yet when I was booking it was said that it does servequot Reviewed on Jul 2 2023Dont worry
traveling on a budget is doable With careful planning you can find safe and comfortable accommodations at an affordable price All you need to know are the tips and tricks for securing great deals In this blog post well cover everything from researching accommodation options to finding room discountsContentsWhat are Budget AccommodationsTypes of Budget AccommodationsHostelsGuesthousesHoliday ApartmentsBenefits of Budget Accommodations Travelling can be an expensive affair especially when it comes to accommodation But with the rise of budget accommodations finding affordable and comfortable places to stay has become much easier Whether youre a backpacker or a budgetconscious
With these tips and tricks, finding affordable and comfortable accommodations has never been easier. Savvy travelers know that budget accommodations don't mean compromising on quality or comfort. By researching, exploring alternative options, and being open to new experiences, you can embark on unforgettable journeys without breaking the bank. So, get ready to discover the hidden gems that await you, and start planning your next budget-friendly adventure today!