Gourmet Getaways: Exploring Culinary Delights in Food Travel Destinations
Are you a food enthusiast seeking a unique and delightful travel experience? Look no further than gourmet getaways! These culinary adventures allow you to embark on savory journeys, uncovering hidden gastronomic gems in food travel destinations. From street food stalls to Michelin-starred restaurants, exploring exquisite cuisines is the ultimate way to tantalize your taste buds. Get ready to embark on an epicurean escapade, as we take you on a delightful expedition, savoring flavors around the globe.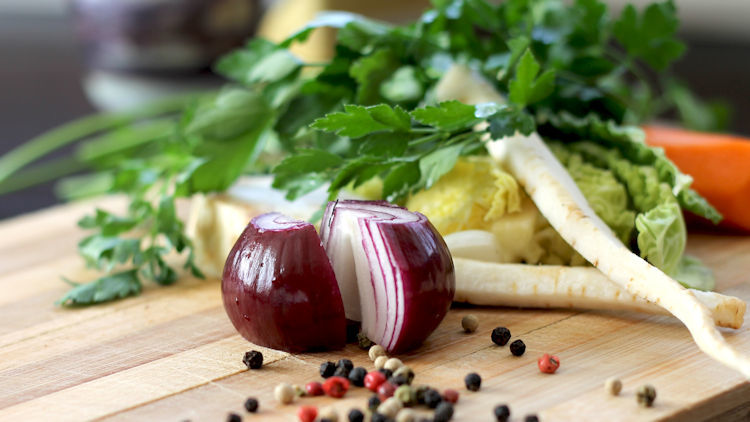 Savory Journeys: Uncovering Gastronomic Gems
Picture yourself wandering through the vibrant streets of Bangkok, where the tantalizing aroma of Pad Thai fills the air. Thailand's bustling capital is a haven for food lovers, with street food stalls offering a plethora of flavors. From spicy curries to tangy Som Tam (papaya salad), every bite is a taste of Thai culture.

Heading to Japan, Tokyo is a must-visit for sushi enthusiasts. Take a seat at a traditional sushi bar and witness the artistry of sushi chefs. The freshness of the fish combined with the delicate balance of flavors in each bite will leave you craving for more.

Italy, famous for its culinary heritage, offers a treasure trove of gastronomic delights. In the heart of Tuscany, indulge in the rich flavors of freshly made pasta accompanied by a glass of Chianti. The velvety gelato, made with love and the finest ingredients, is a sweet treat that cannot be missed.

For a fusion of flavors, head to Singapore, the melting pot of cultures. Hawker centers are the perfect place to embark on a culinary adventure. From Hainanese chicken rice to chili crab, the diverse range of dishes will satisfy your taste buds and leave you craving for more.

In Mexico City, the vibrant street food scene is a foodie's delight. From mouthwatering tacos al pastor to flavorful tamales, the explosion of spices and textures will leave you in awe. Don't forget to try the traditional Mexican drink, horchata, to cool off your palate.
Tantalize Your Taste Buds: Exploring Exquisite Cuisines
India, with its rich and diverse culinary heritage, offers a kaleidoscope of flavors. From the aromatic spices of North Indian curries to the tangy street food of Mumbai, every region has its own unique cuisine. Indulge in the fragrant biryanis, fiery curries, and delectable sweets like gulab jamun.

France, the epitome of culinary excellence, is a haven for food enthusiasts. In Paris, stroll through the charming streets and discover patisseries offering delectable pastries like croissants and macarons. Treat yourself to a traditional French meal at a bistro, savoring classics like coq au vin and crème brûlée.

Greece, with its Mediterranean flavors, is a paradise for lovers of fresh and healthy cuisine. Indulge in succulent grilled souvlaki, creamy tzatziki, and luscious baklava as you bask in the sun-drenched landscapes of the Greek islands. The combination of olive oil, herbs, and fresh produce is simply divine.

Heading to the Middle East, immerse yourself in the aromatic spices of Moroccan cuisine. Explore the bustling markets of Marrakech and savor the flavors of tagines and couscous. Don't forget to indulge in a cup of refreshing mint tea, a staple of Moroccan hospitality.

In South Korea, embark on a culinary adventure through the lively streets of Seoul. From sizzling Korean BBQ to the iconic street food of Myeongdong, the explosion of flavors and textures will ignite your taste buds. Complete your meal with a sip of Soju, Korea's favorite alcoholic beverage.
Foodie's Paradise: Epicurean Escapades Await!
If you're a seafood lover, make your way to Sydney, Australia. With its stunning coastline, Sydney offers a plethora of fresh seafood options. Indulge in succulent Sydney rock oysters, grilled barramundi, and a classic fish and chips by the beach.

Barcelona, Spain, is a food lover's paradise, offering a combination of traditional tapas and innovative cuisine. Explore the vibrant food markets like La Boqueria and sample a variety of Spanish delicacies. From the iconic paella to the sizzling patatas bravas, every bite is a burst of flavor.

The United States is a melting pot of flavors, and in New Orleans, you'll find a unique blend of Cajun and Creole cuisine. Dive into a bowl of gumbo, indulge in a po' boy sandwich, and treat yourself to a beignet at Café du Monde. The lively jazz scene and food culture make New Orleans a foodie's dream.

For an unforgettable culinary experience, head to Cape Town, South Africa. With its diverse population, Cape Town offers a fusion of flavors from African, Malay, and European cuisines. From the spicy bunny chow to the rich bobotie, the flavors of Cape Town will leave you wanting more.

Last but not least, immerse yourself in the vibrant street food scene of Istanbul, Turkey. From the mouthwatering kebabs to the indulgent Turkish delight, the combination of spices and flavors will transport you to a culinary paradise.

1 17 Credit View as article Consider these gourmandapproved excursions when visiting America39s top culinary spots Often referred to as a melting pot of cultures America boasts an eclectic1 Izmir Turkey 2 Tuscany Italy 3 Tokyo Japan 4 Crete Greece 5 Jaipur India 6 Lyon France 7 Lima Peru 8 Girona Spain 9 Hoi An Vietnam 10 Marrakech Morocco 11 Charleston USA 12 Bangkok Thailand 13 Oaxaca México 14Ways to travel Food Uncover a world of authentic mouthwatering food Food not only brings people together it anchors you in the present moment Thats why years after a trip you can still remember the taste of fresh juicy olives in Greece or the fragrant smell of pho simmering on the stove in VietnamCulinary Tours amp Cooking Vacations Worldwide Access Culinary Trips 2023 tours now available

Reserve your space or contact us todayThe cookbook Getaway Food amp Drink to Transport You is a delicious jaunt to Ericksons favourite culinary Destinations London Rome Paris Normandy Baja California and her5 Venice Italy Venetian cuisine today consists of a diverse variety of dishes the majority of which are centered on seafood and fish from the Venetian Lagoon On the other hand vegetarian and meat dishes are among the traditional dishes Spaghetti sauce with squid ink deepfried calamari sarde in saor and baccalà mantecato are among the Culinary Journey San Sebastian Basque Cooking France Cooking in the Loire Valley Italy Puglia on a Plate Travel by Destination FRANCE Italy Spain Morocco China India amp Sri Lanka Thailand amp Vietnam MOROCCO Travel by Interest Whatever your dream

journey we will design the perfect itinerary for youChoose one of our PrePackaged Vacations to France Delicious Diversions from Paris to Versailles 7 days 6 nights Paris France An Immersion into Culture Cuisine and Culinary Anthropology From 4298 For One Person Double Occupancy More Info Discovering the Culinary amp Cultural Delights of Provence
Gourmet getaways offer a delightful expedition for food lovers around the globe. Whether you're exploring savory journeys, tantalizing your taste buds, or seeking an epicurean escapade, there are culinary delights waiting to be discovered. So pack your bags, embrace your inner foodie, and embark on an unforgettable journey filled with flavorful experiences. Bon appétit!